So you want to give back this festive season or all year round?
Since starting my own little drive, I get quite a few requests about donation drop-offs, volunteering spots and general information about charities. I'm not an expert, but I've been organising and volunteering since 2014 so I figured it was time to share where you can get started in Cape Town.
St Anne's Homes
Located in Woodstock, this organisation is known for assisting homeless, at-risk women and their children. St Anne's takes donations (of any kind) and has an application form for potential volunteers. I've been supporting them with donations since 2014 and really love the work they do. For more information on how you can help – just head over to their website.
The Haven Night Shelter
There are several Haven offices/shelters located in and around Cape Town. You can drop off goods or participate in their Buy-A-Bed campaign and these ongoing donations help make the shelter more accessible. You pay for a few nights upfront and assist the Haven in providing housing to people who may not have the funds to stay for the night. The Haven also has a volunteer program, which is perfect for a big group to spend some time giving back. Get all the details from the official website.
Pride Shelter Trust
The only LGBTQIAP+ short term residential facility shelter in Africa (yes, really), the Pride Shelter does incredible work. It's hard enough to come out, then having to deal with being displaced? The Pride Shelter provides a very necessary service in the Mother City. According to the official website, "The Pride Shelter has aided and accommodated over 700 LGBTQIA+ individuals facing a crisis/trauma period in their lives". You can find out about volunteering, donations and their fundraising market on their website and Facebook page.
Rape Crisis Cape Town Trust
One of the first places I ever volunteered – Rape Crisis remains one of the first organisations to provide support to survivors. Tackling community issues, providing resources and counselling to those surviving sexual assault all form part of organisation's values. The office in Observatory takes book donations as they have a free book library. Donate your books, your money and your time here. Follow them on social media to find out about events and other ways you can help.
There are many more organisations and charities, but these the ones I've been involved with personally. 
Prefer volunteering? I've got some recommendations. If you're trying to donate or sell books and clear out your shelf, here's where you can in Cape Town.
If you don't live in Cape Town, Google to find out organisations in your area to donate to or help with financial contributions.
The most thing to note is that the festive season is a tough time for a lot of folks. The Christmas spirit can be hard to muster up when you're in an abusive home, going through financial troubles or dealing with mental health issues. Please try and understand this when people don't want to bring out the mistletoe.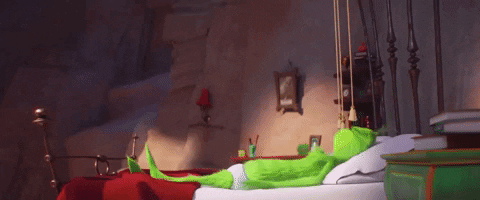 I'm not a huge fan of Christmas but I do love giving back. I use the festive season to declutter, cleanse and take care of my damn self.
And to listen to Mariah Carey's Christmas album.
Hope this helps,
x A