It's December and we're well into the festive season. But I don't usually enjoy this time of year and I know I'm not alone. It can be a tough time for a lot of folks whether you're estranged from family, coping with financial struggles or dealt with major life changes throughout this year.
But I've found that giving back or contributing to other community projects really help me feel much better through this period. Time isn't free, but it's the one thing we can give freely.
I've put together a list of projects you can be a part of this festive season, from one Grinch to another.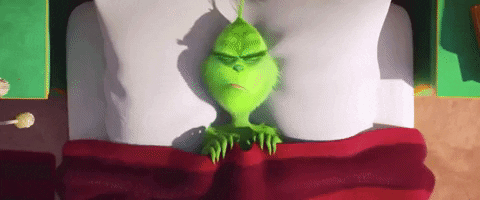 Cape Town is renowned for having high homelessness rates thanks to an ongoing housing crisis. Ladles of Love is a community-run soup kitchen that feeds those who struggle with homelessness, three times a week.  You don't need to fill in a form or bring anything but yourself. It's a perfect way to get involved and doing something that really impacts a vulnerable group of people. One meal seems like "nothing" but it's a whole lot when you don't have anything. Check out their official site for more information.
I've done a couple of drop offs at The Haven (in Greenpoint), but they also welcome volunteers to assist in the shelter. Give a bit of your time and help out this project or donate to their Buy-A-Bed campaign. Dish out R60 and you're sponsoring someone for a whole week. That's barely two coffees at most outlets. Want more information? Check out the official site for more information.
Founded in 1999, the SBCWC has been operating around the Western Cape, assisting women and children who have survived abuse. This organisation is offering vital resources in a country infamous for high femicide statistics, which is close to 5 times the global rate.  According to the site, resources include 24-hour emergency shelter, short to medium term residential care along with childcare services and many others.  If you'd like to volunteer or donate your money, visit their site or follow them on Facebook.
If you're an animal lover with some time on your hands, head over to Hout Bay to assist this spot. According to the official site, DARG is "a pro-life, non-profit organisation that rescues, cares for, sterilizes along with rehoming previously abused, neglected and abandoned cats and dogs."
Donate your time, money or visit their Facebook page for more information about how you can help.
Hope this helps!
-A