It's me, Alyx, back at it again with the skincare content. It's only been two weeks since my last skincare blog, but if I can't find the content I need, I'll make it. So hi!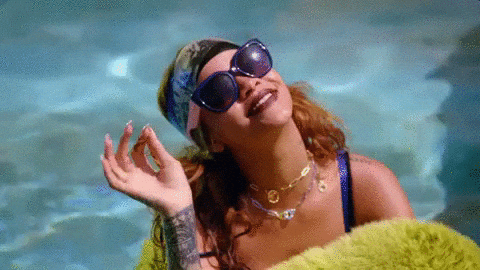 I'm not a dermatologist or an esthetician and I definitely can't hand out skincare advice like I studied it. But I've come across a few resources that taught me plenty about skincare. It's helpful to know where to start if you're feeling hopeless about your skin. You might need to incorporate dietary changes or new products into your routine. We don't all have the money for a dermo appointment but some of us do have Wi-Fi. The internet is such a useful tool but it's overwhelming af.
So I've put together a list that you can look at here.
Located in the United States, LaBeautyologist is someone I found on Twitter and then subsequently followed on Youtube. According to her official bio, she's a licensed esthetician focusing on skin of colour. Brilliant, right? Her videos are informative and she manages to distill complex skincare information in a way that's easy to understand. Her #60SecondRule, where you wash your face for 60 seconds to ensure that product actually works on your skin, changed my life. Have a look at the video that altered the skincare game for me.
I've mentioned this particular Youtube channel in a previous blogpost and Beauty Within is one of the resources I used to figure out how to treat my skin post-birth control. If you need to know the basics about the ingredients you're finding in products or how not to damage your skin while trying out new products, this is the place to start.
An actor and successful Youtuber, Asia Jackson doesn't just focus on skincare. I discovered her channel a while ago and found her content super relatable. I find I'm more likely to listen to someone who actually has dealt with skin issues versus someone who has flawless skin thanks to genetics. She has a variety of skincare videos along with a short series too. Check it out below.
I found two other Youtube channels while doing research for this blog. While I've only watched a few videos of each channel, I thought I'd add them to this list.
Jordan is a former ballet dancer turned licensed skincare professional who opened his own skin clinic in 2012. According to the official site, his ethos is the skin needs gentle care and that consistency with at home care is just as–if not more–important as monthly facials. Have a look at his videos for more.
This self proclaimed "skin-thusiast" popped up on my recommended feed and I loved her content. According to her official bio, Renee is a city girl with over a decade in the beauty industry and has dedicated her life to curating new products. Gothamista tries out products so you don't have to. More on her content below!
Hope this helps!
-A