You've probably heard about #curatedears or ear curation before. The internet's been talking about about "constellation piercings" for a hot minute now. Do your Googles and you'll find a Buzzfeed online short, Refinery29 clip, Vogue feature and more about this popular body mod trend.
When talking about curated piercings, Maria Tash is the first name to come to mind. A body piercer and jewellery designer with her own brand, she's a household name with a lot of body mod enthusiasts. Piercing trends come and go, but she's responsible for creating pricey #aesthestique jewellery that celebrities love. Previously, if you went to a Claire's or other piercing studios – you got boring clunky silver jewellery that didn't look very cute.
What can you expect?
A variety of piercers around the world do the curated ear and #elevate the experience. You get a consultation, the piercer looks at your ear and decides what could fit for you. The end result is piercings that mesh well and look they're meant to be there. The jewellery is also a lot more up-to-date and cute to look at.
I mean, sign me the hell up? I had 9 piercings and this process is exactly what I lusted after. Because, unless you're a regular, going into a piercing studio can be an awks experience.
And being a liker of things, I usually hope that trends will eventually make their way to Cape Town. So off I went to scour Instagram for a local piercer doing this. I came across @piercingsbyrainbowcult aka Shelden, who I'd actually gone to before at another piercing spot. I went in on a Wednesday afternoon, in the mood for a new piercing or two.
What's the process like?
First, we spoke about the two piercings I wanted to get. I decided on adding another one to each ear lobe, bringing my tally to four on either side. I mentioned the issue I had with cartilage piercings (#keloidsquad), how funny they healed and that I had them removed. She advised that I could try jewellery made from titanium which might be better for me.
The consultation was around 20 minutes, but this is the biggest difference. Piercing studios in malls or on the street feel a bit rushed and you don't get to have that quality time. We spoke about jewellery while she showed me some of the stuff she got in, and what she orders. There's 14k gold and other higher grade metals to choose from, which are a bit more pricey. But if you're into body mod jewellery – you know that overseas prices are exorbitant for the South African rand.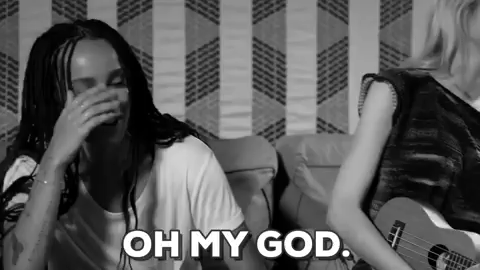 We had a chat regarding what could work with my ear and she drew a couple of dots to suggest what piercings I could get. I loved the entire look and her suggestions were spot on.

How can you get yours?
You can follow her on Instagram to see where she's working from and be sure to email to secure a booking with her.
If you want to make sure you get the jewellery you desire, it's best to make an appointment so she can tell you what's in stock.
And if you go, please tell her I say hi 🙂
Hope this helps
-A