Last updated: June 2019
It's no secret how much I love vintage and secondhand shopping. As disparagingly hip (and expensive) it has become to own a one-of-a-kind grandma jersey or don your auntie's dress – I truly love the process of finding vintage and pre-loved items. It all started with my friends' online collective Lambley and Thrifty Magpie, when I was around 20/21 trying to curate my own look.
There's something about finding something that fits your look for dirt cheap, or scoring a potential DIY project that'll turn into something incredible.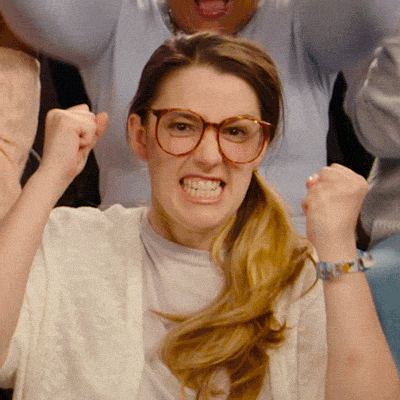 My grandma's closet was another treasure trove and I've gotten so many beautiful pieces from her wardrobe from bags to skirts and more.
Along this journey, I've gone through a variety of phases from 50s rockabilly pin-up to Ke$ha circa 2010.
But plenty of people have no clue where to start thrifting and I thought I'd dispense some stuff I've learnt over the last while. A lot has changed since I started thrifting and a lot of collectives have moved on to their own stores or rebranded. 
Quick tips
Go into a store with an idea of what you'd like to find (e.g vintage denim, bodysuits or leather etc).
Take your time and browse through everything because you really don't know what you'll find.
Pay attention to the fabric content since some pieces may need to be dry cleaned or washed by hand.
Don't forget to fit things on!
Here's my round-up of thrift collectives (both online and irl) to check out and score some threads.
Back by popular demand! One of the first places I thrifted from headed by Tarryn Lee Warner – Lambley is an OG in the online thrifting game. The shop was on hiatus for a while, (the owner was out of the country). But I'm really happy to shop from an old fave who's seen my style shift and change over the years. If you'd like to find out more – visit their Instagram to check out uploads.
If you're looking for unique pieces that won't break the bank, then head over to Len's Bootiek. An Instagram boutique that has a big selection of clothes across size and style genres. I'm a repeat customer and scored a beautiful blazer or two (one I gifted to a friend) along with some gorgeous pants for my mom. Check them out on Instagram for more drops and news about sales.
An online store for cheap thrifted clothes, second-hand and self-made deliciousness

Len's Bootiek
An Eastern Cape girl (again), Kara Pepler does not disappoint. A selection of one-off pieces and cool additions to your wardrobe that won't break the bank. Kara has just started up selling threads again so be sure to check out the offical HG instagram account for more.
HG is a galvanic and quirky online vintage store for badass gals. Better than your average.

Hunter Gatherer
A proudly Capetonian initiative, the brains behind the popular Better Half make it their mission to source one-of-a-kind pieces including leather jackets, jerseys, denim pieces and more. The brand has moved on from online trading and now have a physical store in Observatory's Lower Main Road.
Better Half was born out of a love for bygone eras, the love child of the 80s and 90s. A curated collection of unique pieces. Come shop our collection at 114 Lower Main Road, Observatory.

Better Half
Another shop based in Cape Town, Pereira Vintage currently calls Observatory's Lower Main Road home. Make a morning of it, grab a cuppa and browse the wide selection of vintage clothing curated from decades past.
A collectors dream of vintage inspired threads and gently worn second hand goods, with special attention paid to detailing and quality.

Pereira Vintage
Other places to check out:
If you know of any others, please share them with me?
Happy shopping!
If you'd like to know where you can go shop irl – here's a selection of thrift markets you should check out if you live in (or visit) Cape Town.
x A